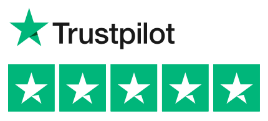 All our products are crafted from natural and
sustainable origins with absolutely no artificial
ingredients

OUR PILLOW SPRAYS
WILL HELP YOU SLEEP
Our pillow sprays will help you unwind and fall in a deep sleep after a long and busy day.
Our Relax Sleep, Dream Sleep, Soothe Sleep, Calm Sleep pillow sprays have many uses, on your pillow just before bedtime to help you get a relaxing and restful sleep, as a room spray to create a calming atmosphere that promotes relaxation and well-being or to refresh your drawers liners.
---
SHOP FOR PILLOW SPRAYS
"Very pleased with the Pillow spray and foot salts. I would recommend both."

Rosalyn McNeilis – Jan 2020

"Highly recommend company and product."

Fiona – Nov 2019

"Really love the pillow mists. My daughter has trouble sleeping and has noticed a difference whilst using them."

Patricia – Oct 2019

"This is a lovely product and makes for a very relaxing bath experience."

Katie – Sept 2019

"Always well packaged and always divine. Speedy delivery too."

Julie – May 2019

"Gorgeous sprays. Ordered one day, they arrived the next, beautifully packed."

Alan – Aug 2019

"Excellent product with great fragrance"

R. Keighley – April 2019

"Brilliant! Would highly recommend"

C. Allison – March 2019

"Close your eyes and think of paradise …"

Julie – January 2019

"Salts of the Earth"

M. Window – December 2018

"Very fast delivery and very easy to deal…"

R. Langton – Oct 2018
Epsom & Dead Sea Bath Salts
blended with
Pure Essential Oils
At Salts & Co® we believe bath time should help you relax, make you feel better and improve your well being. Our bath salts are created using Epsom Salts & Dead Sea Salts, blended with carefully selected pure essentials oils and then combined with Egyptian Jojoba oil.
We have created these to clean not only your body, but your mind, as you lay back and relax in a soothing concoction of salts and aromatherapy oils created by us, for you.
---
ETHICAL PRODUCTS
We source and use the best Epsom, Dead Sea Salts & aromatherapy oils available. Our aromatherapy products are home made and created with hands that care. As part of our commitment to the environment we use recyclable products and we can assure you that none of our products are tested on animals.
---
---
EPSOM SALTS BENEFITS
• INCREASES MAGNESIUM LEVELS. Important for your health and can sometimes be hard to intake via a general diet.
• INCREASES SULFATE LEVELS. We live in toxic world, sulfate can help your liver detox.
• LOWERS STRESS. A hot bath is a relaxing and calming ritual. It will help you lower your stress levels.
---
---
ORGANIC DEAD SEA SALTS
The Dead Sea contains a high concentration of minerals that have seeped from rocks and soil and have been carried by springs to the Dead Sea, which has no outlet. Minerals, such as magnesium, calcium, potassium and iron are known for their ability to calm aching muscles and joints, stimulate natural circulation, smooth and soften the skin and help relieve stress and tension..
---
Bath & MASSAGE OILS
TO HELP YOU RELAX
Salts & Co® have created a range of aromatherapy bath & massage oils products.
Use our bath oils to hydrate and moisturise your skin during bath time. Our massage oils will help those muscle relax and decompress after a long journey at work.
---
SHOP FOR BATH & MASSSAGE OILS
Soaking Bath Salts, Pillow Sprays, Oils & Aromatherapy
was last modified:
August 27th, 2020
by