Aromatherapy Pillow Sprays
to help you sleep
Get a restful sleep with our aromatherapy pillow sprays made with 100% natural essential oils.
Spray our Relax Sleep, Dream Sleep, Soothe Sleep, Calm Sleep and Chill Out Sleep pillow mists
just before bedtime to create a calming atmosphere that promotes relaxation and well-being.
Packaged in a recycled PET bottle with silver spray nozzle, 100ml.
Our pillow sprays are crafted from natural and sustainable
origins with absolutely no artificial ingredients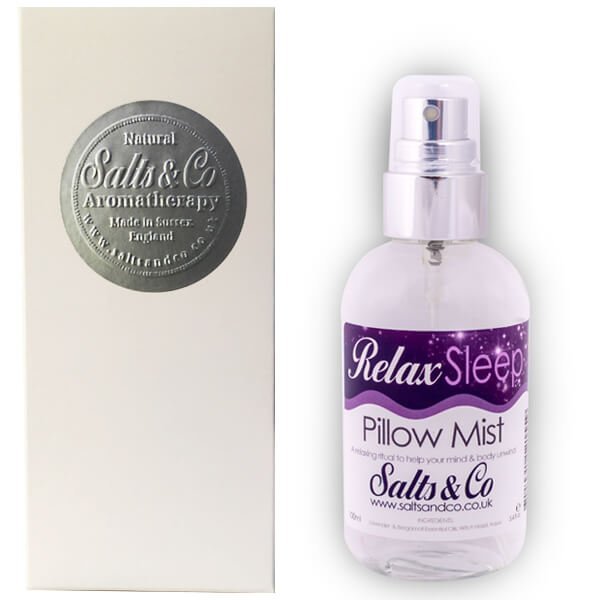 Relax Sleep Pillow Spray
Lavender & Bergamot pure essential oils.
More information
---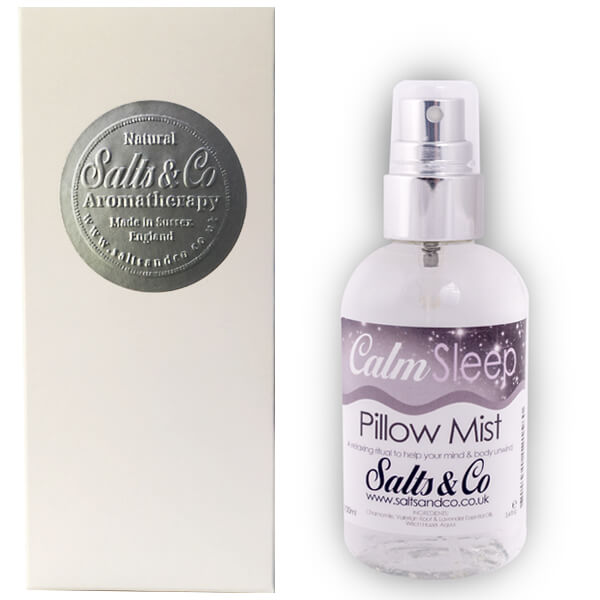 Calm Sleep Pillow Spray
Chamomille, Lavender & Valerian pure essential oils.
More information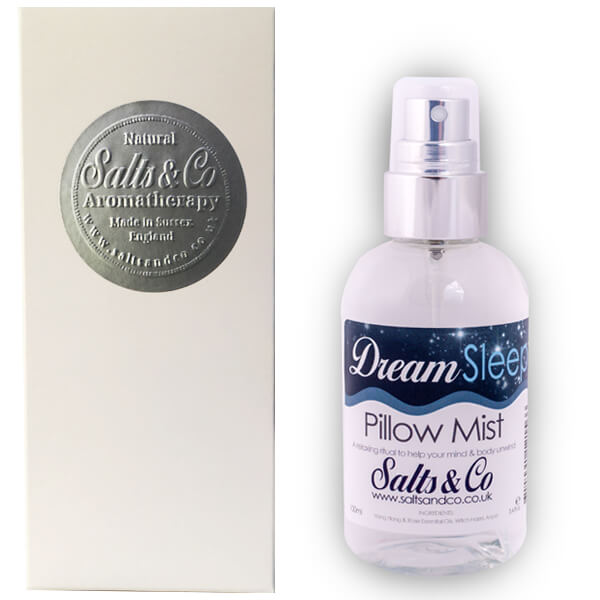 DREAM SLEEP Pillow Spray
Ylang Ylang & Rose pure essential oils.
More information
What our customers say about our Pillow Spray
98% Say their sleep improved
94% Have fell asleep quicker and deeper
97% Noticed the quality of fragrances used
100% Highly recommend the company and products*
*100 customers poll
Tips to help you sleep
H

EALTH

Look after yourself, listen to your body. If you feel tired during the day, stop for a little bit and try to relax using mindfulness methods.
E

NVIRONMENT

Your bedroom should be clean and feel cool. Nothing feels better than going into a fresh and clean bed.
L

AZE

Natural aromatherapy oils have a calming effect, can provide relief from stress or anxiety and assist with muscle pains
P

EACEFUL

Your mind needs to switch off from all the events of the day to allow you to start to relax and drift peacefully.
Travel Sleep Pillow Spray



Lavender, Chamomile & Patchouli 100% NATURAL Essential Oils
Salts & Co travel pillow spray is the perfect companion to pack when going away.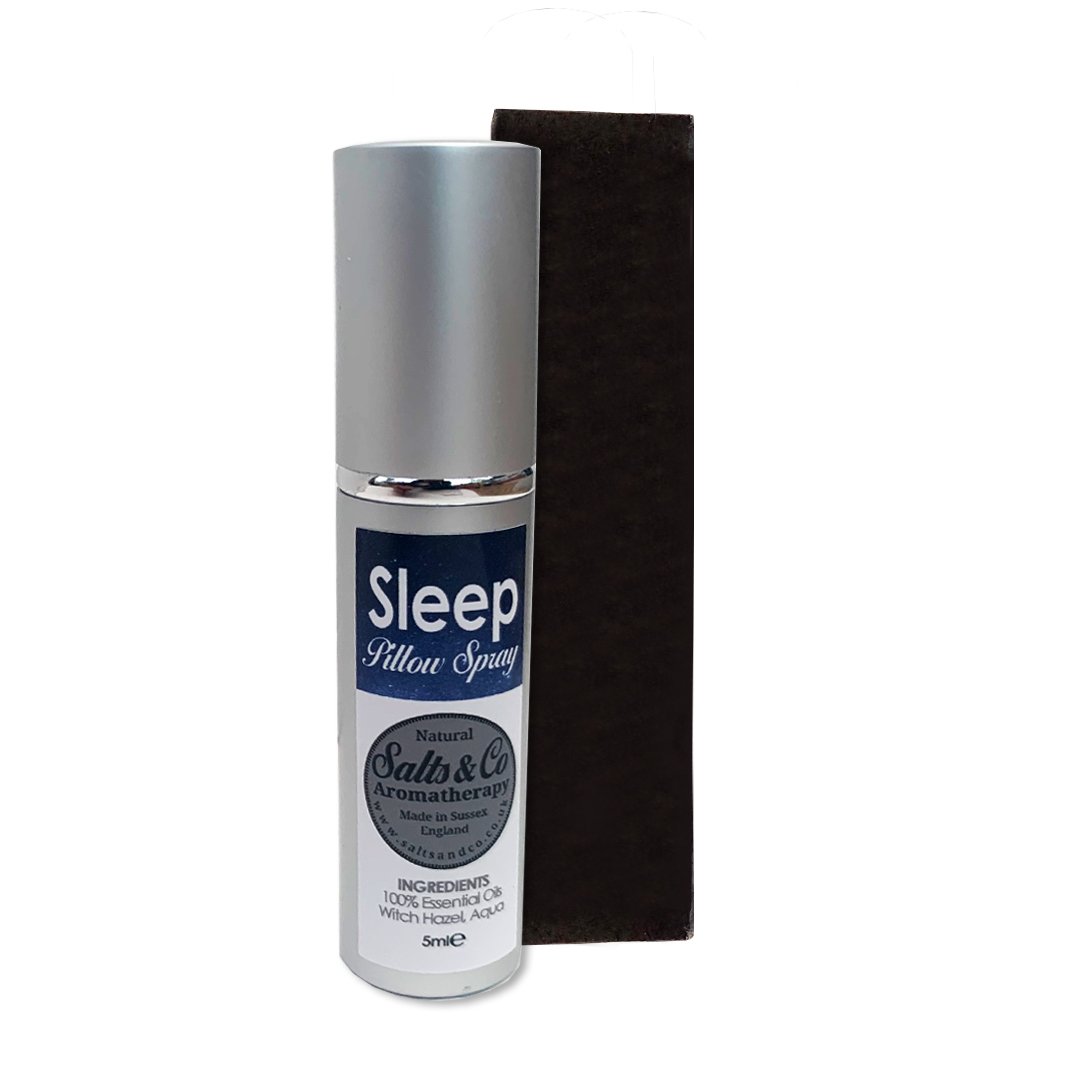 Convenient travel size Pillow Spray Sleep Aid
Ideal to keep in your handbag, travel bag or gym bag to take with you and use whenever you need, wherever you go
This handcrafted blend of Chamomile, Lavender and Patchouli 100% natural essential oils will help you relax, ease tension and aid you fall asleep.

Chamomile oil has a very deep calming effect emotionally and mentally and is good for insomnia
Lavender promotes relaxation and eases muscle tension
Patchouli will help you get a better night's sleep
More Information
Salts & Co Pillow Sprays
was last modified:
October 12th, 2020
by